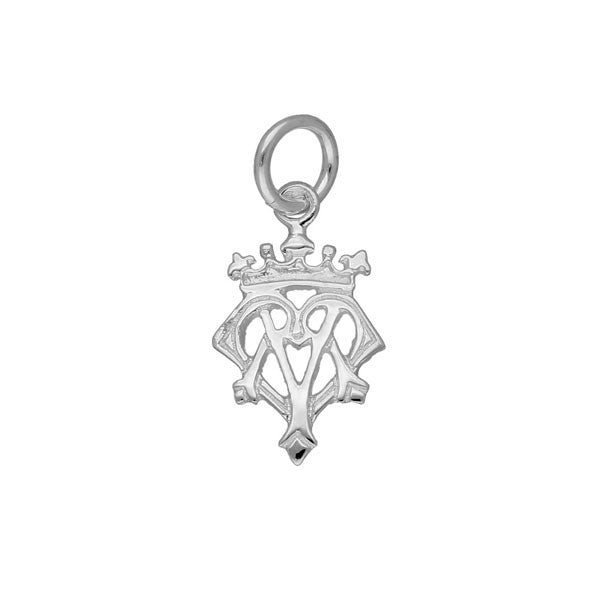 Luckenbooth Charm in Silver
SKU :
ORT109
---
Sterling silver luckenbooth charm made in Scotland. The luckenbooth is traditionally associated with Edinburgh, where they were sold by silver merchants from locked booths outside St Giles cathedral. Luckenbooths were given as a love token, and legends claim Mary Queen of Scots received one from Lord Darnley. This particular luckenbooth design contains the initial 'M', for Mary Queen of Scots.
Dimensions: 10x16mm

Made in the Orkney Islands, Scotland
Lead-time: 2-4 weeks.
---
---
---
More from this collection