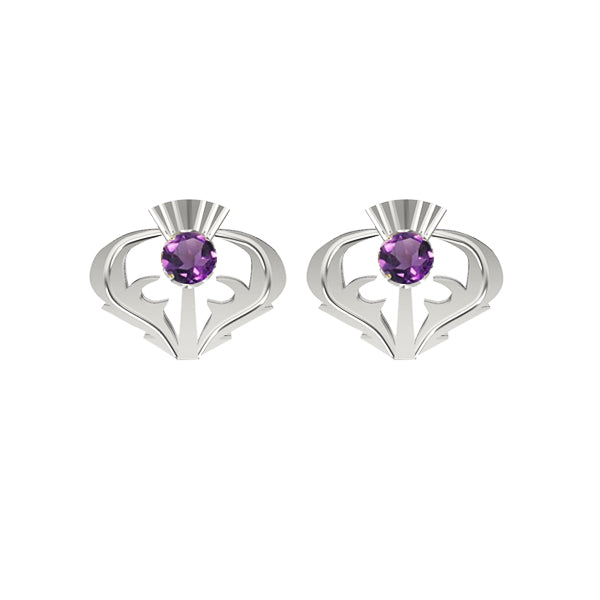 Amethyst Thistle Earrings In Silver
SKU :
ORT114
---
These stunning thistle earrings are made from sterling silver and set with an amethyst. The thistle was named the Guardian of Scotland. This is based on legends which claimed that when the Scottish army was under threat from a Viking invasion, the invaders trod on thistles when trying to creep up on the Scottish army to surprise them. When they cried out in pain from the prickly plants, the Scottish army were alerted and won the battle that followed.
Dimensions : 10mm x 8mm
Lead-time: 4 weeks
These earrings are also available in 9ct gold.

Made in Edinburgh, Scotland
---
---
---
More from this collection