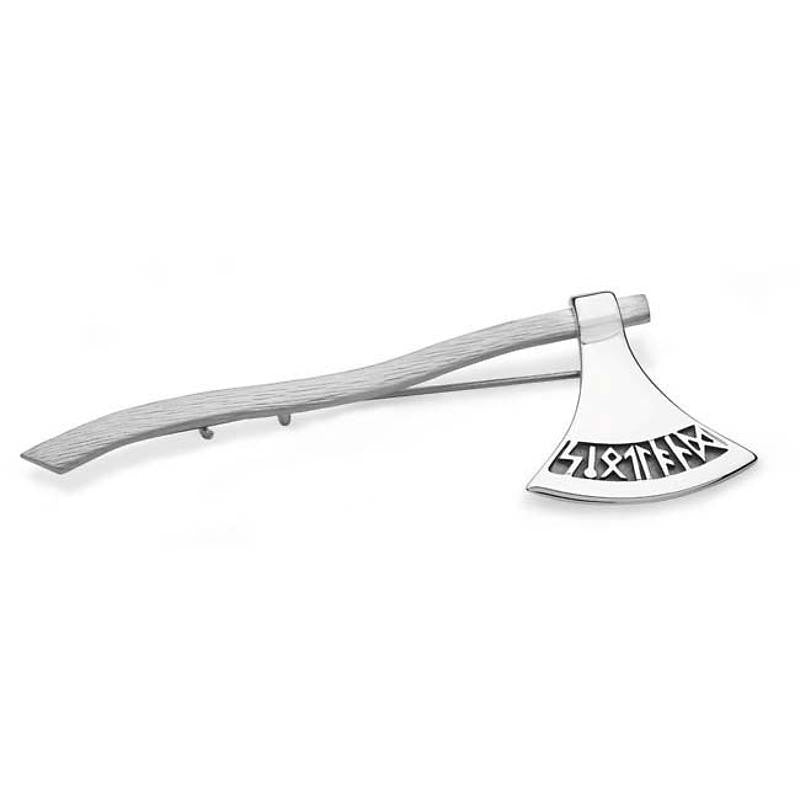 Runic Axe Kilt Pin In Silver
SKU :
AUR101
---
Made in the Scottish Islands
This striking kilt pin is made of sterling silver and fashioned in the shape of an axe with runic inscriptions along the bit of the axe head. Runic inscriptions were considered sacred and to have the power to bestow protection in battle and in new ventures. 
Dimensions : Length 90mm, Axe-Head 30mm length, 30mm width at widest point of axe.
---
---
---
More from this collection