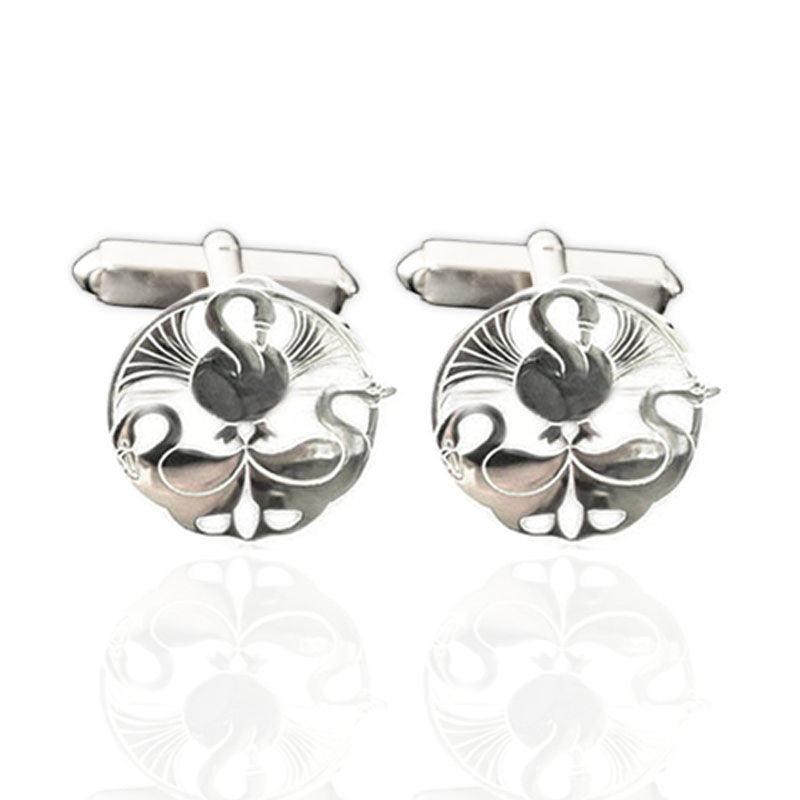 Norse Three Norns Cufflinks
SKU :
SHJ164-s
---
Stunning cufflinks of the three Norns (occasionally spelled as 'Nornes'), the Norse female goddesses of fate from Viking mythology that were said to be able to transform themselves into swans for ease of travel. The swan with outstretched wings is Verdandi and signifies the present, the swan looking up to the future is Skuld and the swan looking down is Urd, signifying the past.
Inspired by the Scottish Northern Isles (Orkney and Shetland) Scandinavian period when they were colonised by the Norsemen. Available in sterling silver or 9ct gold.
Dimensions : 17mm (Diameter)
Supplied in a presentation box.
Made in Scotland in the Shetland islands.
---
---
---
More from this collection