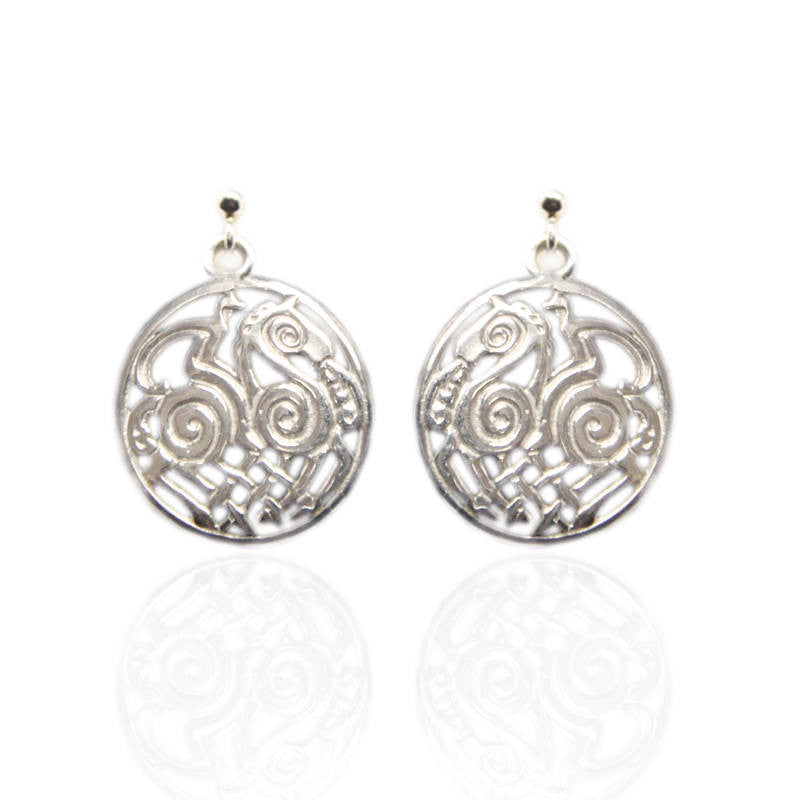 Viking Odin Sleipnir Earrings
SKU :
SHJ125-s-stud
---
Stunning Nordic earrings depicting the Viking war god Odin riding Sleipnir, his eight-legged horse. Odin rode Sleipnir into the underworld and throughout the nine worlds according to Norse mythology.
These earrings are inspired by the Scottish Northern Isles' (Orkney and Shetland) Scandinavian period when they were colonised by the Norsemen. Available in silver, 9ct yellow gold or 18ct yellow gold and as drop earrings or studs.
Dimensions : 16mm diameter.
Supplied in a presentation box.
Made in Scotland in the Shetland islands.
---
---
---
More from this collection