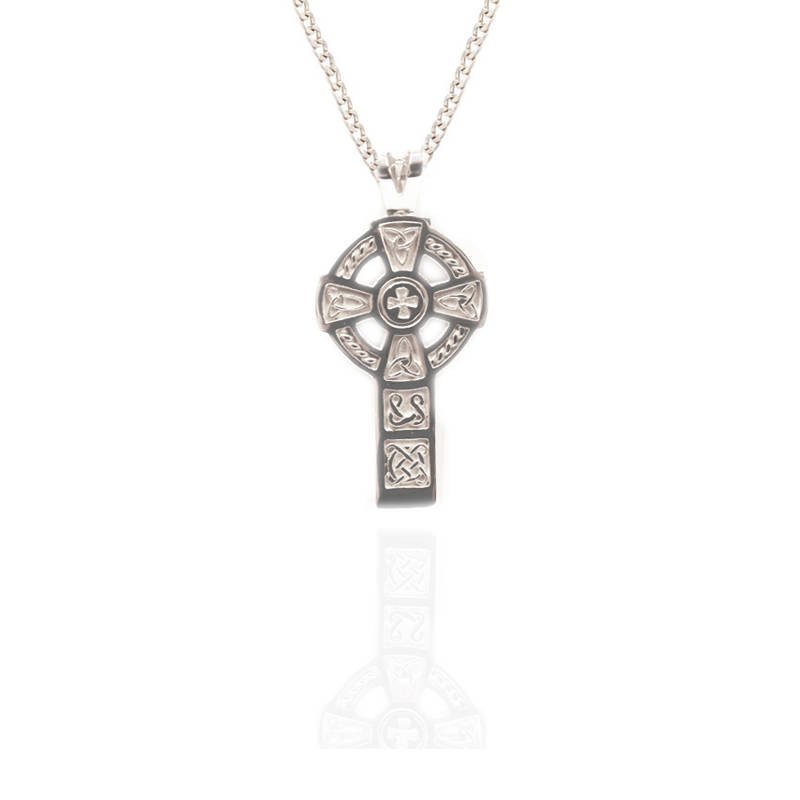 Celtic Cross Pendant In Silver
SKU :
SHJ121
---
Silver Celtic cross pendant made in the Shetland Islands
Dimensions : 11mm by 27mm

This pendant includes the distinctive Celtic cross design and was made in the Shetland Islands of Scotland. There are many legends attached to the origin of the Celtic cross. Some people have claimed that the circular dimension of the design represents the sun. One legend claims that when St Patrick (who was largely accredited with the spread of Christianity amongst the Celts of the British Isles) was shown a circle drawn on a sacred standing stone to represent the Moon Goddess of the druids, he made the mark of the Latin Cross through the circle and blessed the stone thus making the first Celtic Cross.

This pendant is also available in 9ct gold.
---
---
---
More from this collection