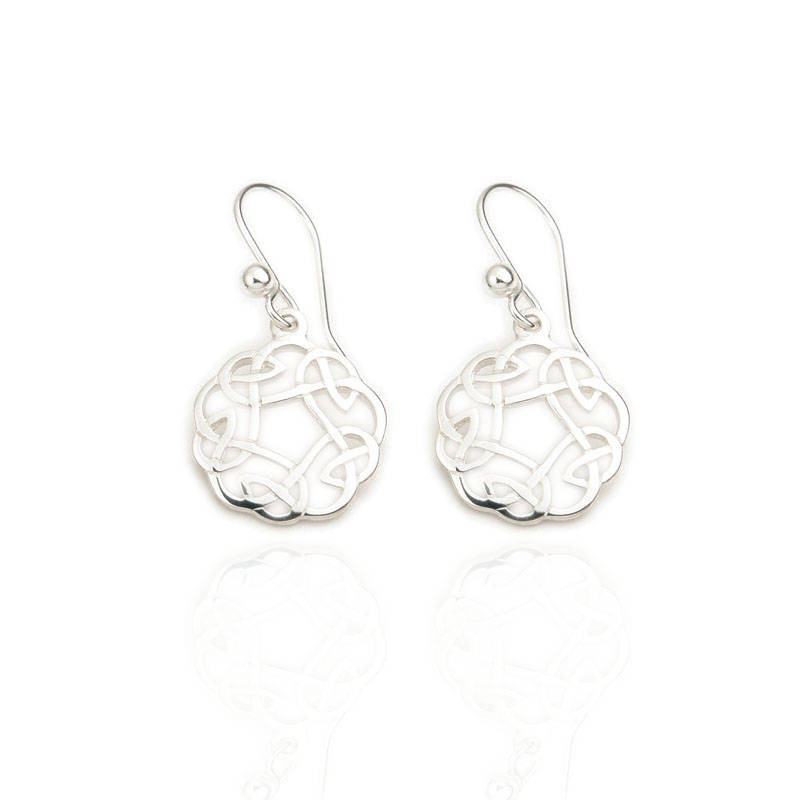 Celtic Knotwork Drop Earrings In Silver
SKU :
ORT103
---
These stunning celtic knotwork earrings are made in Scotland from sterling silver.
Celtic knotwork is an endless, interlacing pattern which featured frequently in the artwork of the Celts. The interlace is believed to represent the interconnectedness of life, and the continuing pattern symbolises eternity. Continuity on to an afterlife was a strong belief of the Celtic peoples.The artwork of the Celts was seen on stones all over Scotland and Ireland.
Dimensions : 16mm x 18mm
Made in the Orkney Islands, Scotland
Lead-time: 4 weeks.
---
---
---
More from this collection