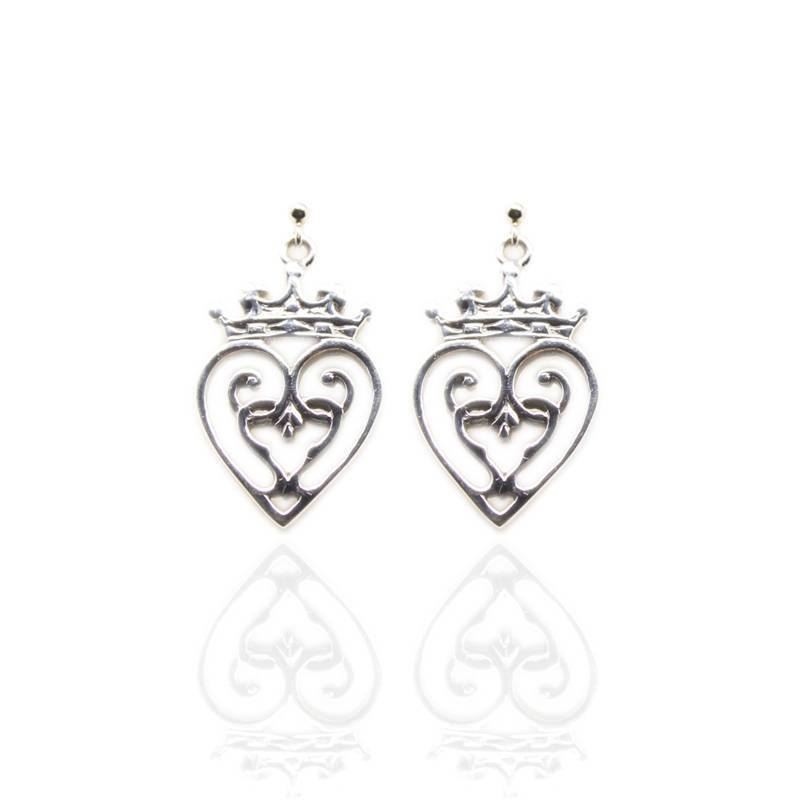 Luckenbooth Earrings in Silver
SKU :
HEB129
---
Made in the Scottish Islands
Sterling silver earrings depicting a luckenbooth design. Strongly associated with Edinburgh, this heart and crown design was given as a token of love, and passed down from mother to daughter within Scottish families.
Luckenbooths were given as a love token, and legends claim Mary Queen of Scots received one from Lord Darnley.
Also available in a french post stud earring and french post drop earring setting.
---
---
---
More from this collection